Our Outreach Team connects with community members via CAV Connect video events to explore ways to get the most from Canada VRS.
Participate as a Presenter or a Panelist
When you are making a presentation in a CAV Connect event you will be given the role of "panelist". As a panelist you will be visible by video and will be able to share your screen. Before the event you will receive an invitation and link to join as a presenter and will be able to enter the CAV Connect event before attendees join.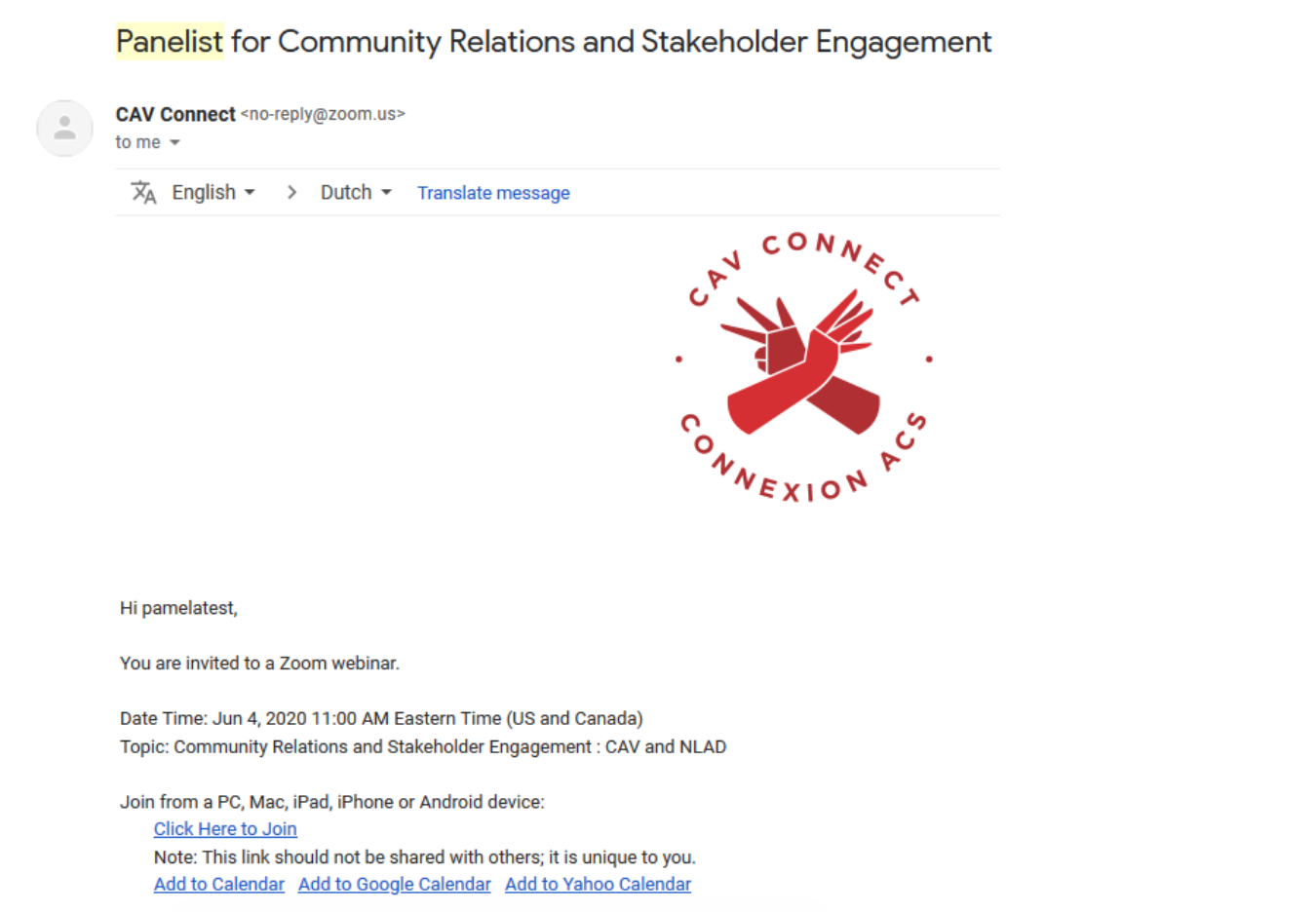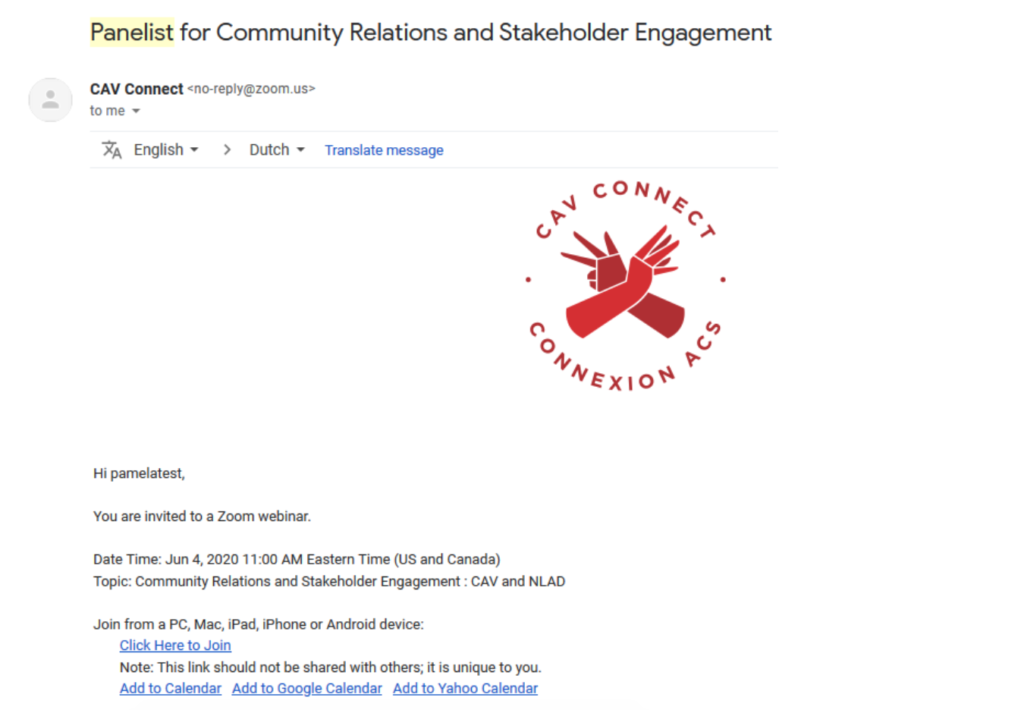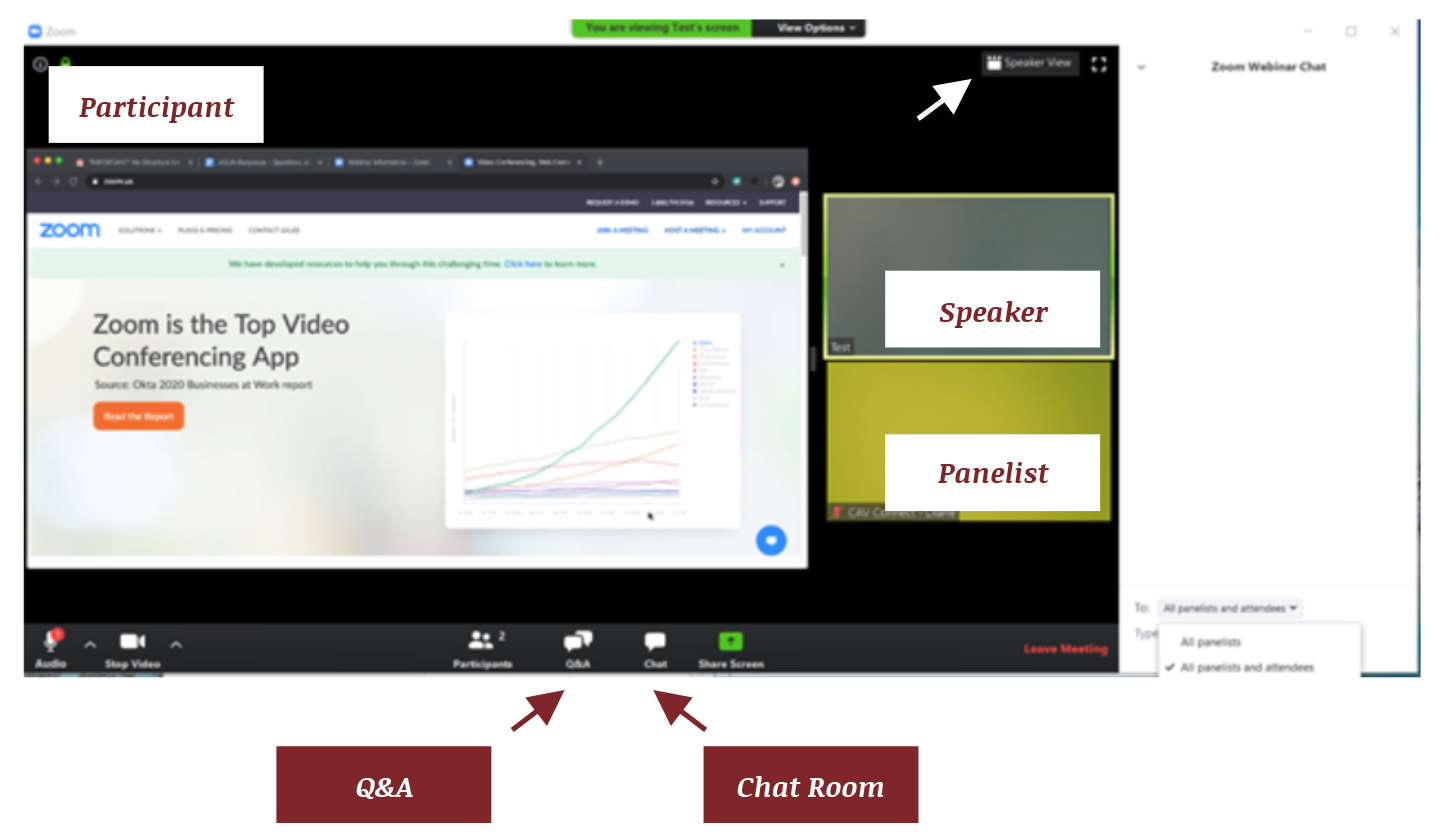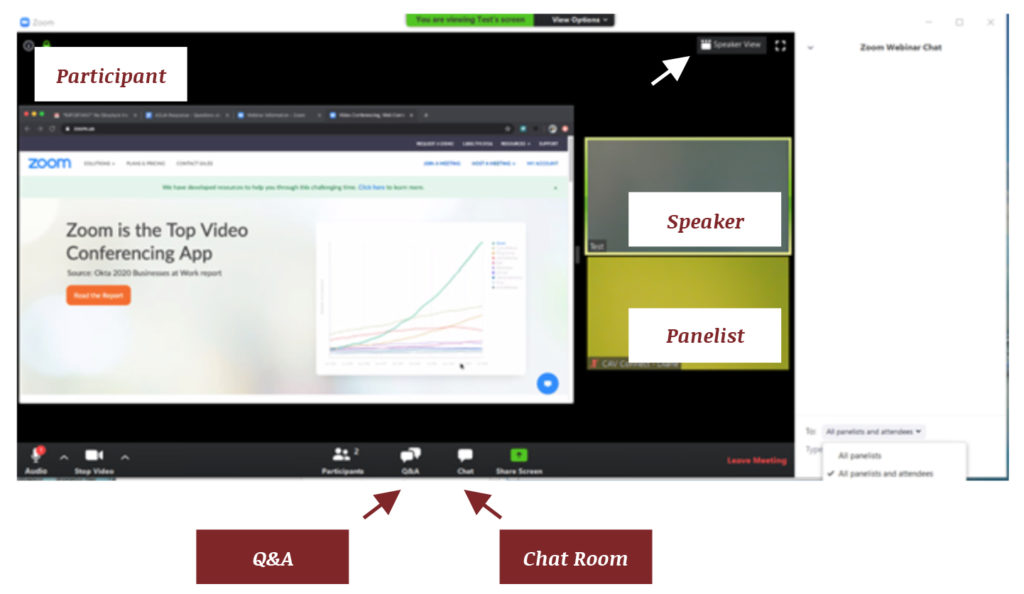 Manage your view of others
CAV Connect events often include multiple participants. There are 2 ways to see others in the event.
Speaker view only shows the screen of the person who is currently communicating.
Gallery view allows you to see all of those who have their video enabled.
You can change your view in the top right hand of the screen.
How to enable or disable your video
If your video is on during a meeting with multiple participants, it automatically displays to all participants, including yourself. You can hide your own video display, leaving more room to see other participants.
Hide your video from your own display:
CAV Connect events often include multiple participants. There are 2 ways to see others in the event.
Start or join a CAV Connect event. The event automatically begins in Speaker View and you can see your own video.
Right-click your video to display the menu, then choose Hide Myself.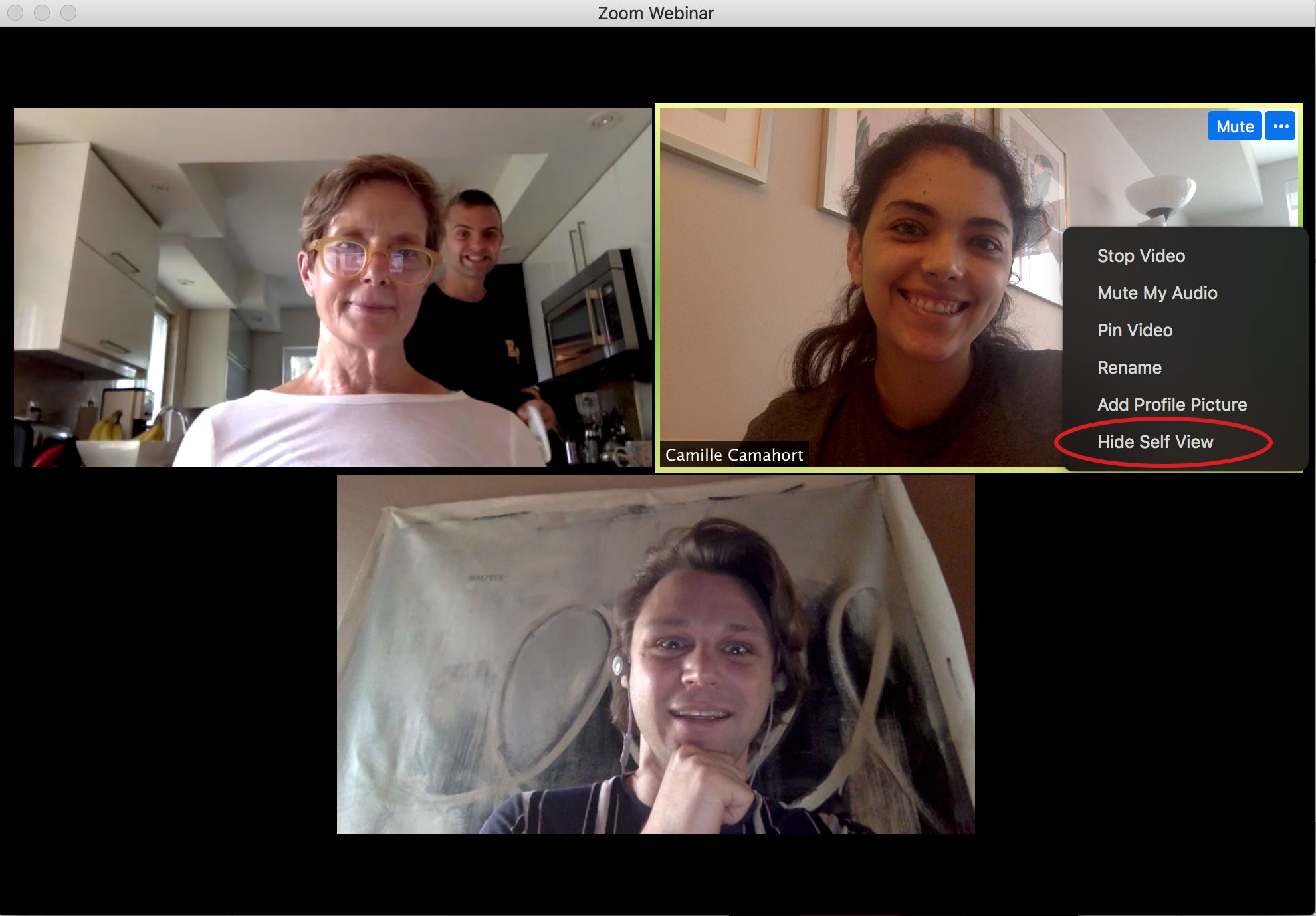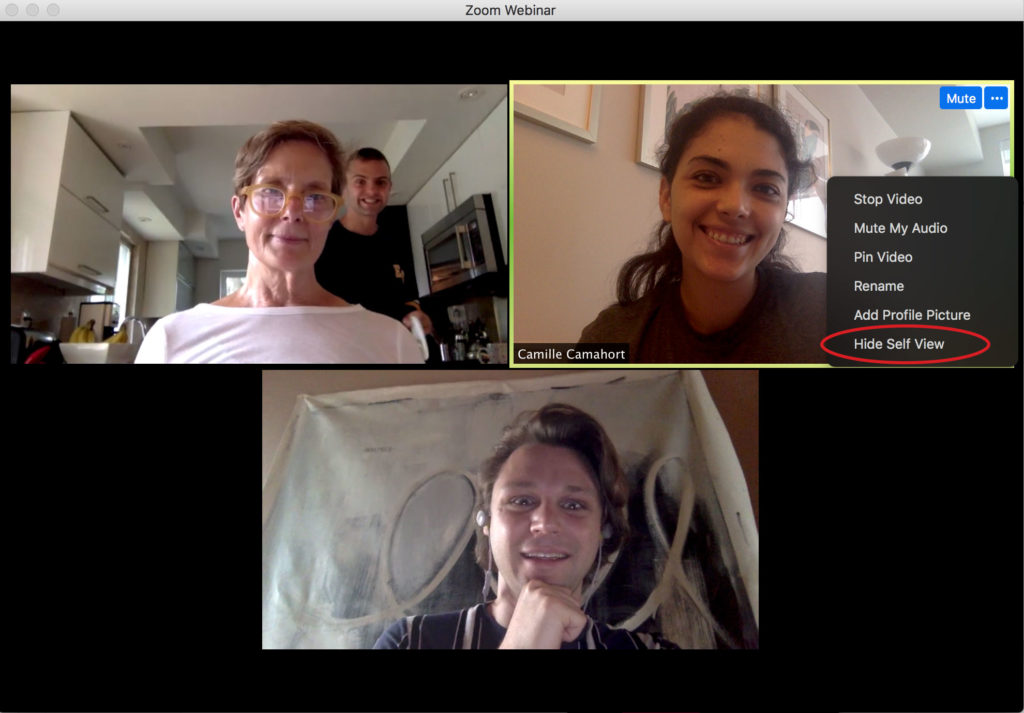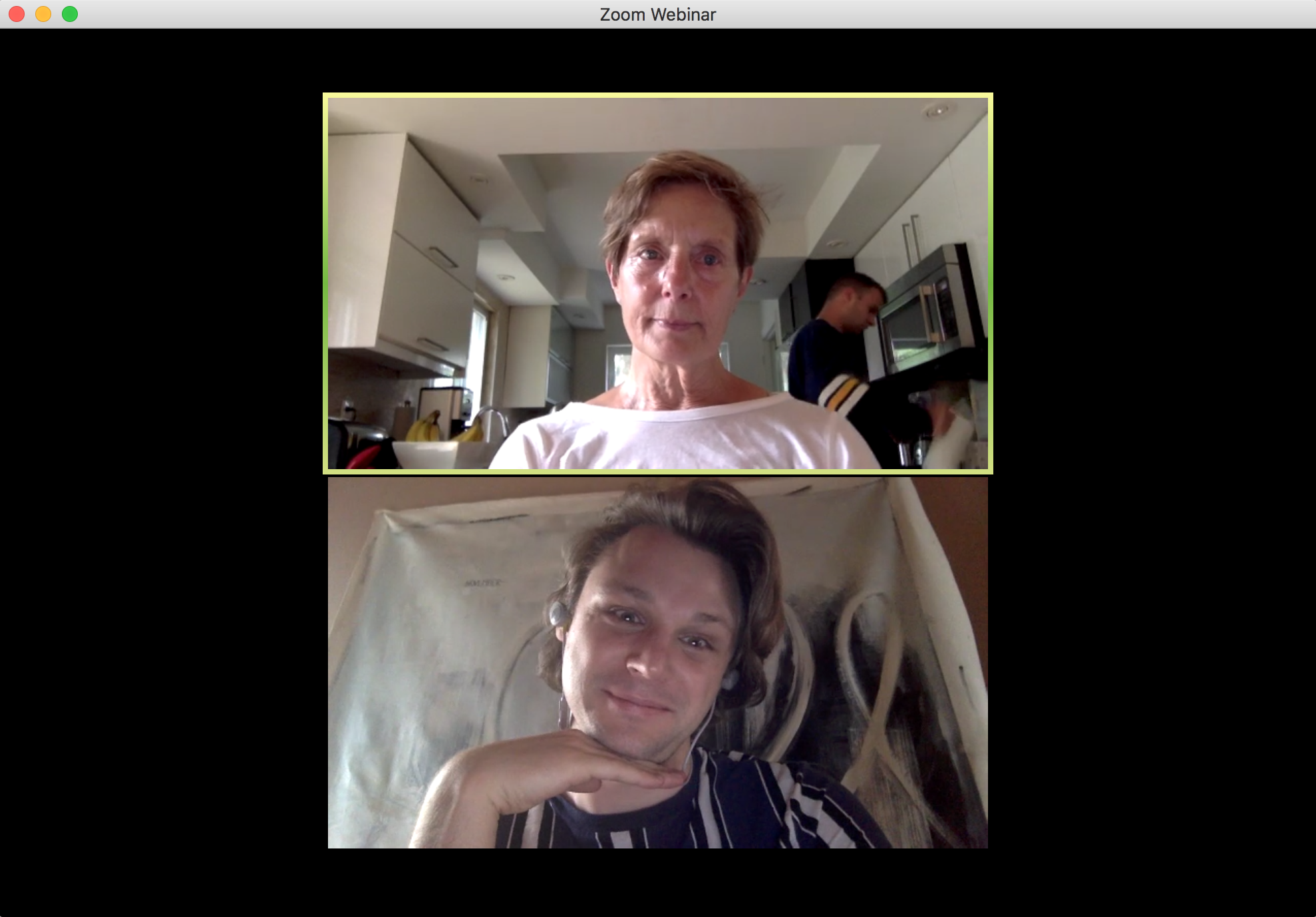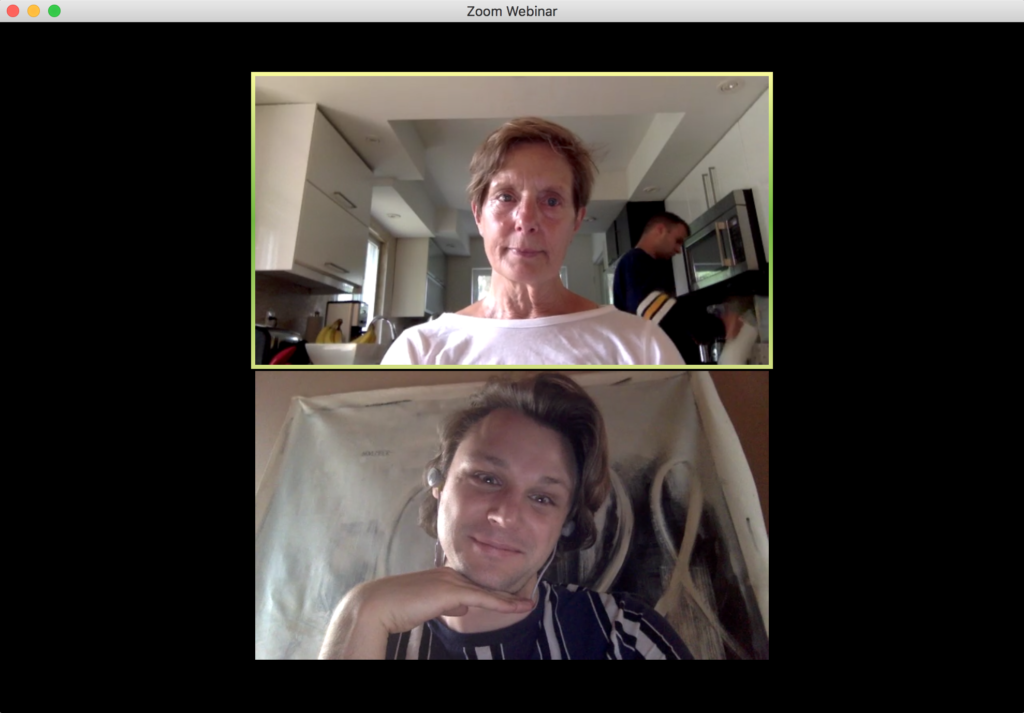 You will no longer see yourself, but others attending the event can see the video of you.
To restore the video of yourself:
Right-click any visible display to show the menu.
Choose Show Myself.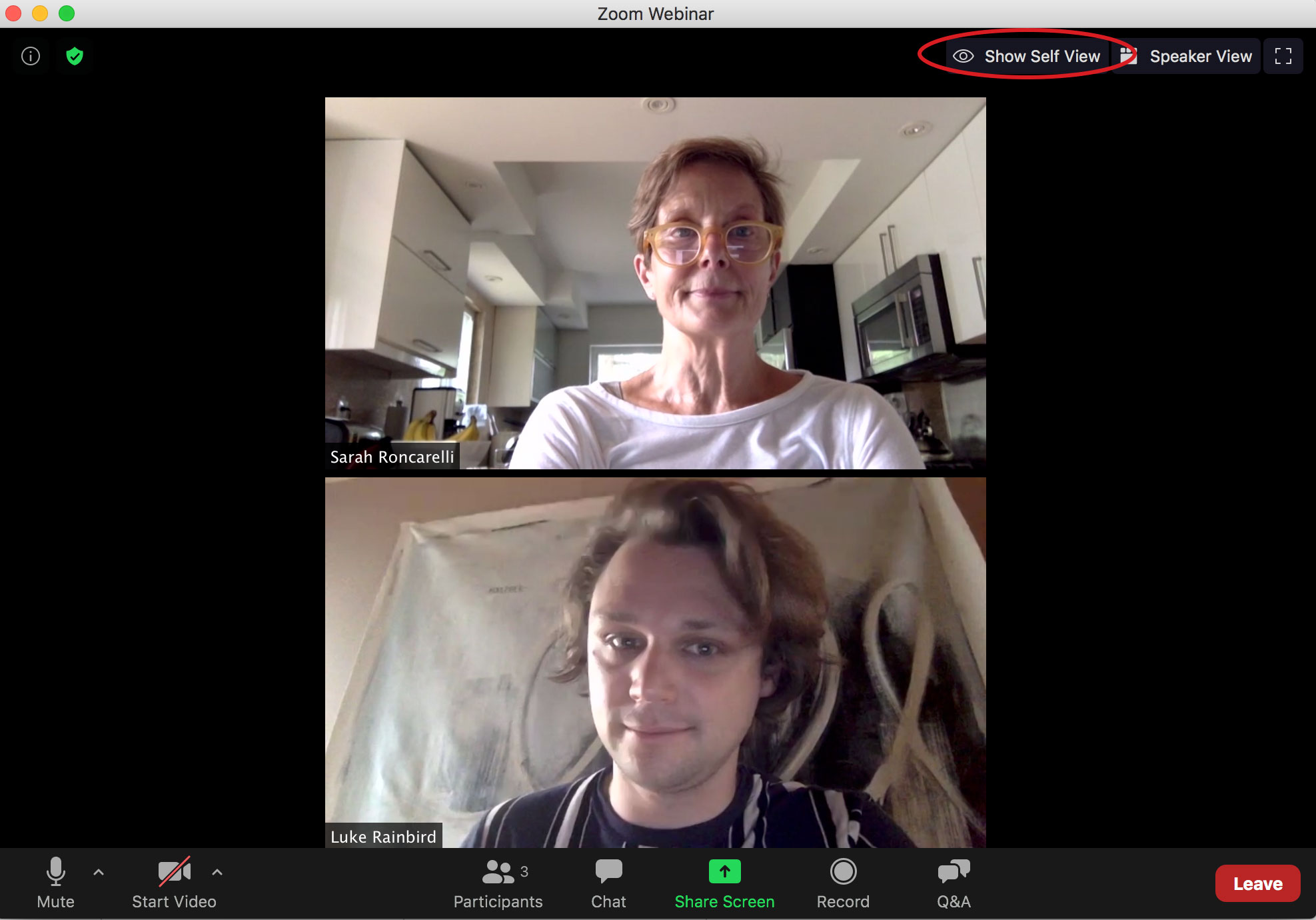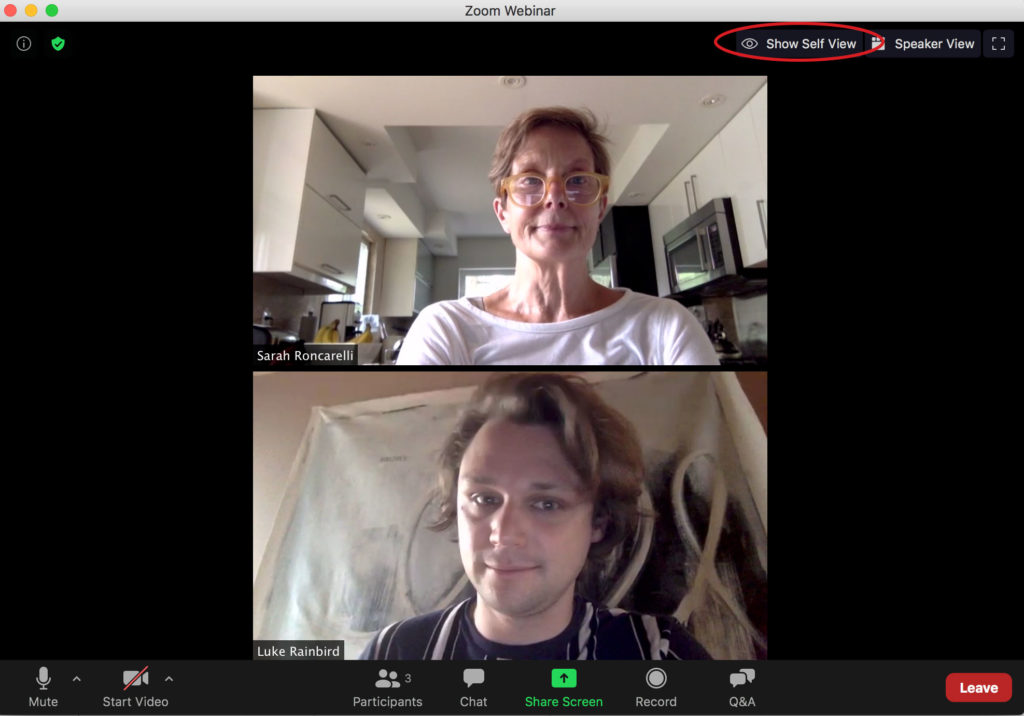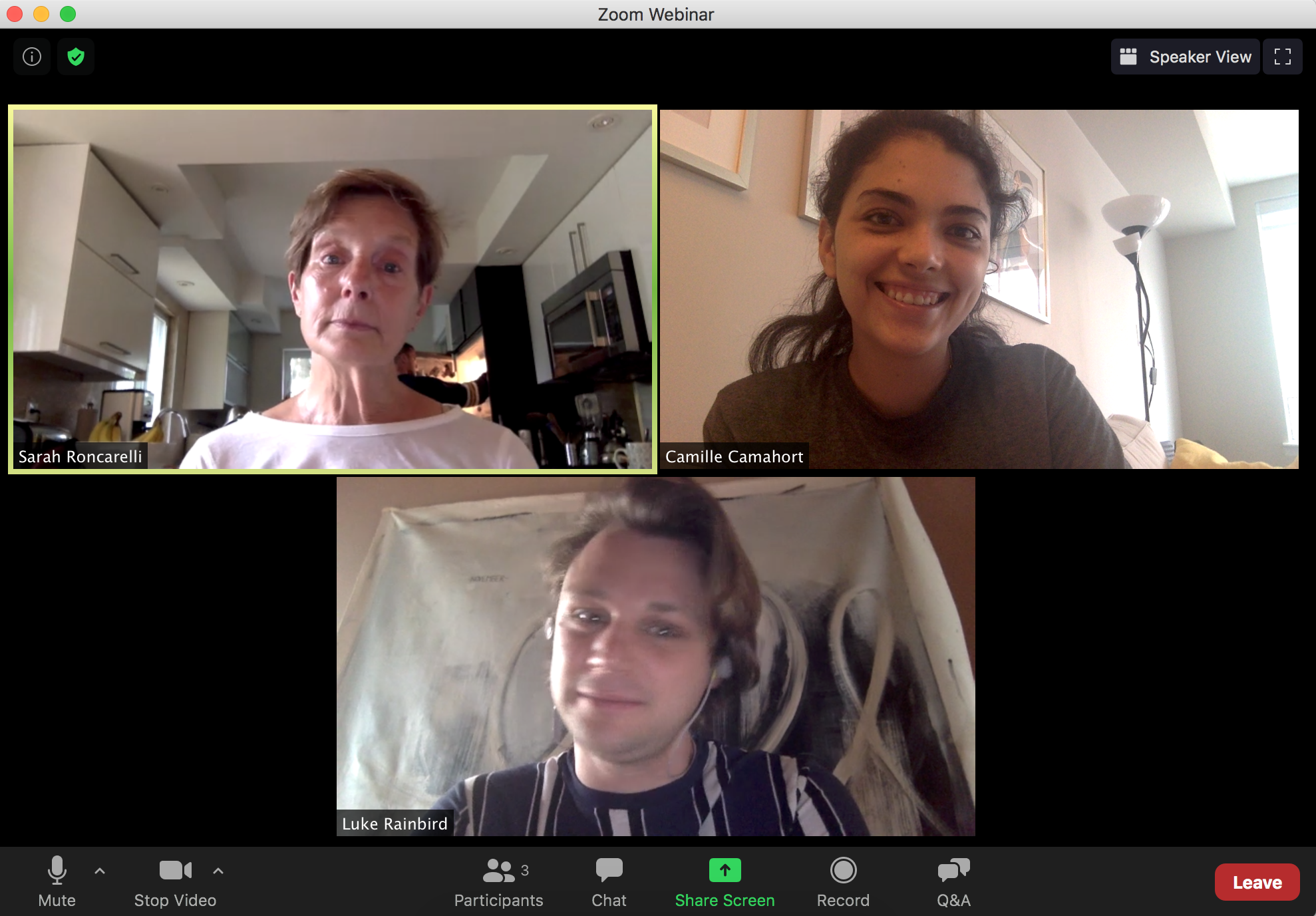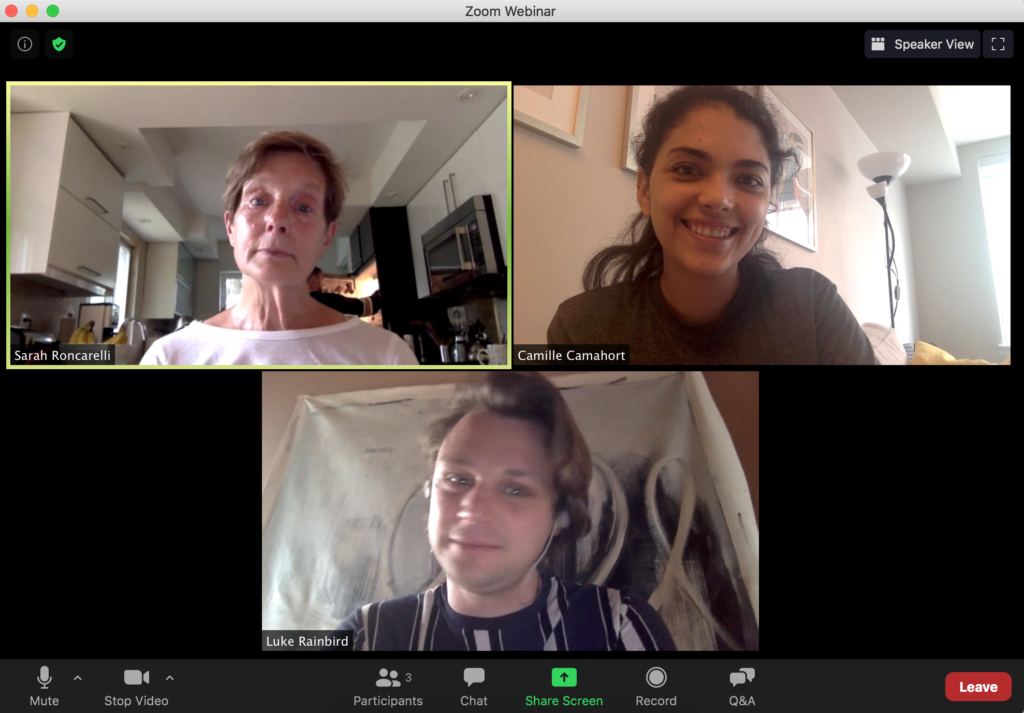 Your video is displayed on your screen.
The chat feature allows event attendees, hosts, and presenters/panelists to communicate throughout the event. Whether attendees can chat with everyone or only with the host will depend on the settings that the host has selected.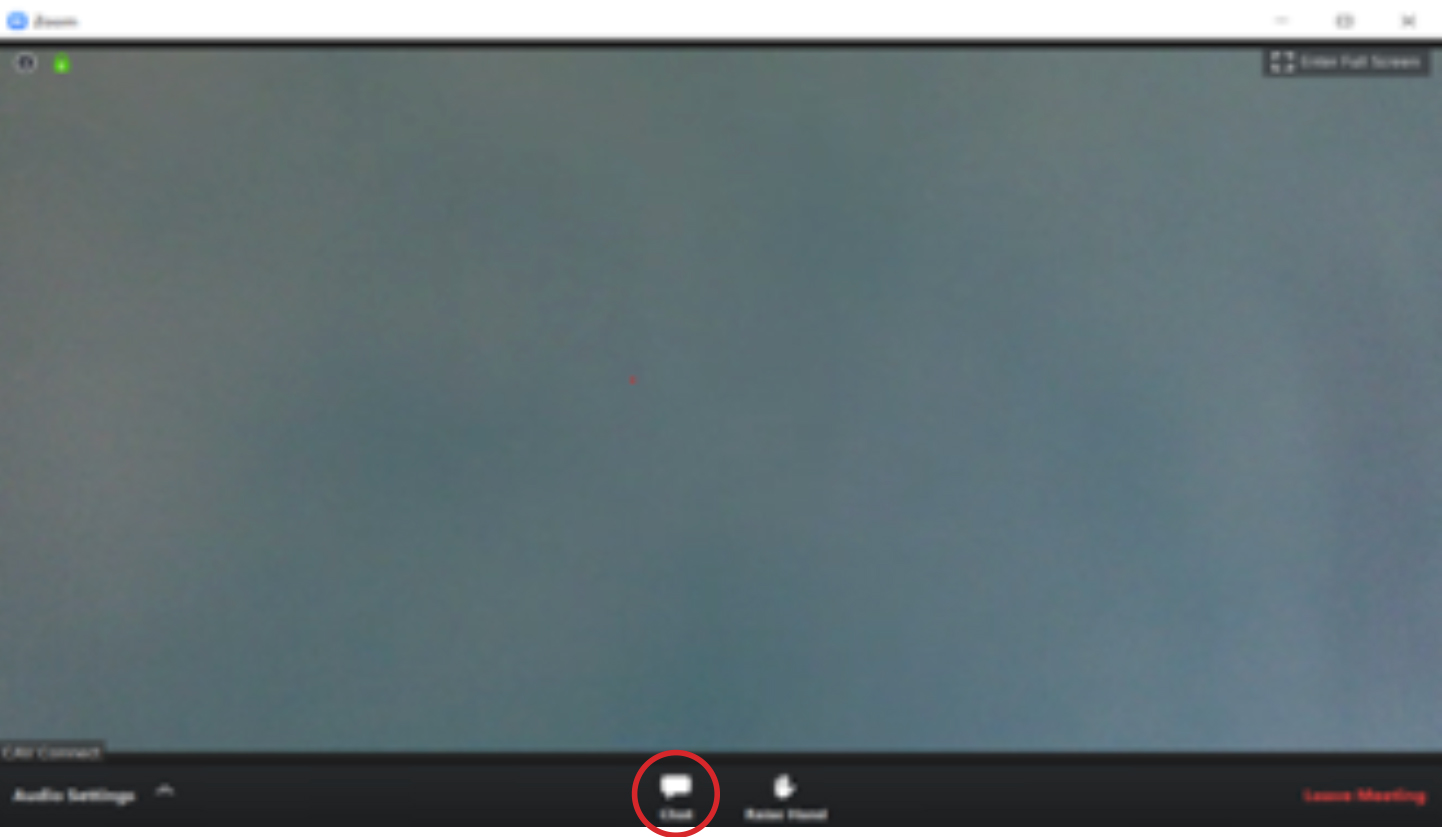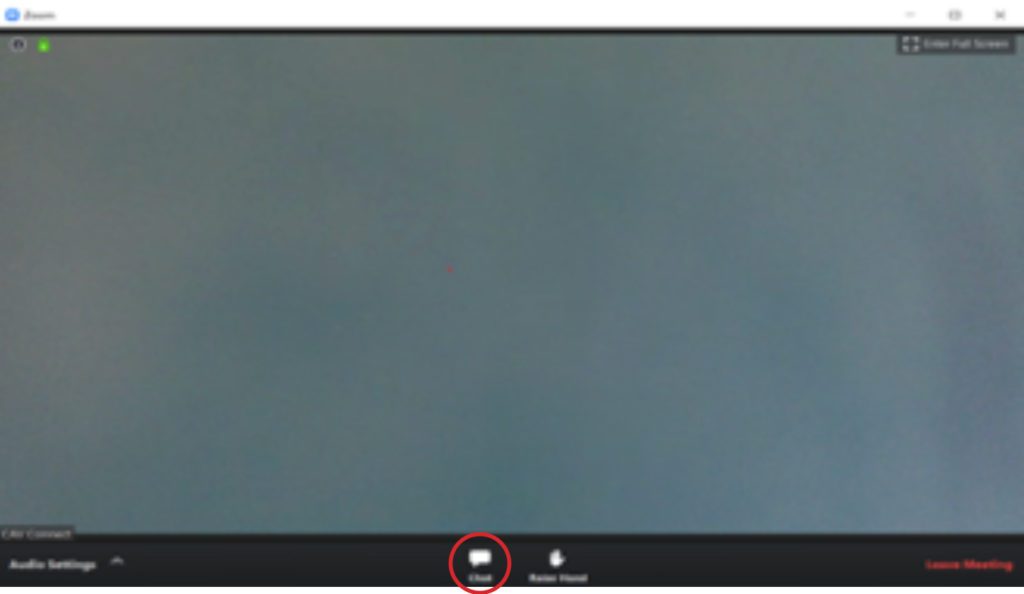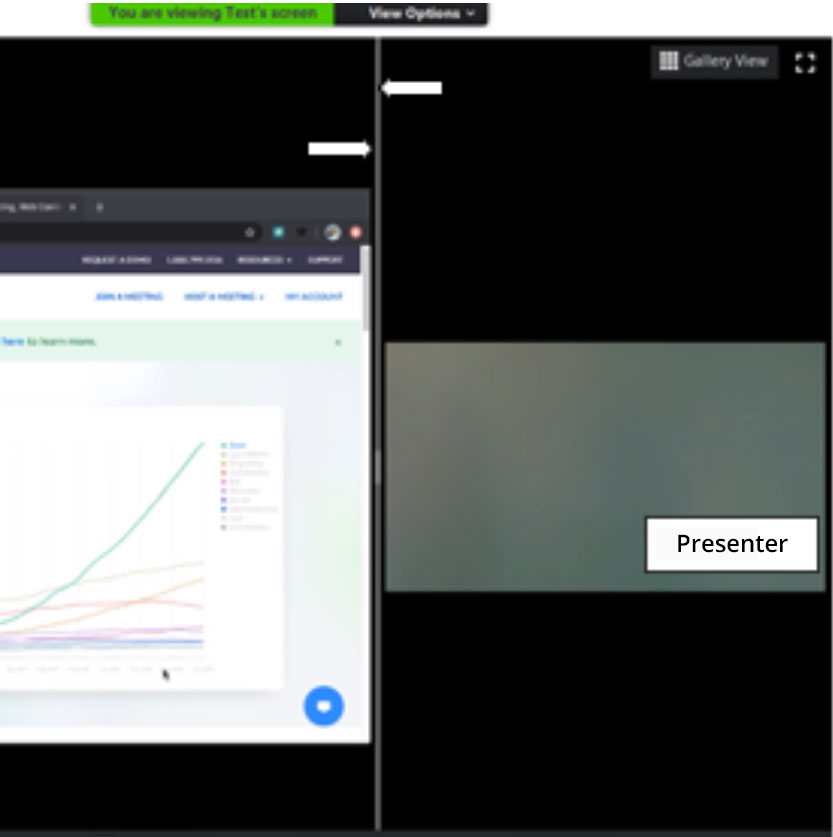 Sometimes when the host is sharing a slide, it can be difficult to see both at the same time. By clicking on the View Options tab at the top of the screen and choosing Side by Side Screen, you can resize the presenter and slide by adjusting the two vertical white lines on the screen.