Register for your work Canada
VRS account in 5 easy steps.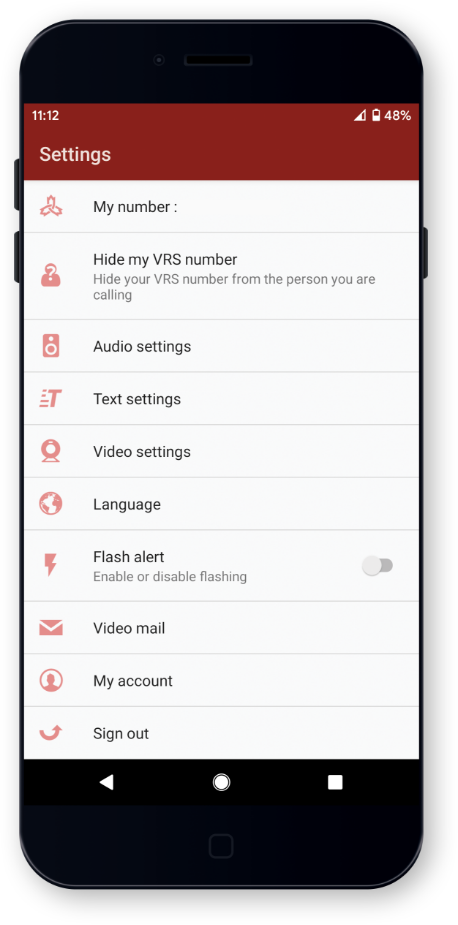 Step 2: Get ready to register for your Canada VRS work account
To register for your VRS work account, you will need your primary Canada VRS account username and 10-digit number. You will also need an email address that is different than the one you used to register for your primary VRS account.
Step 3: Logout of your primary Canada VRS account and visit the Canada VRS app sign-in screen
On the Canada VRS sign-in screen, you will see 2 options: 'Create Account' or 'Sign In'. Select 'Create Account'.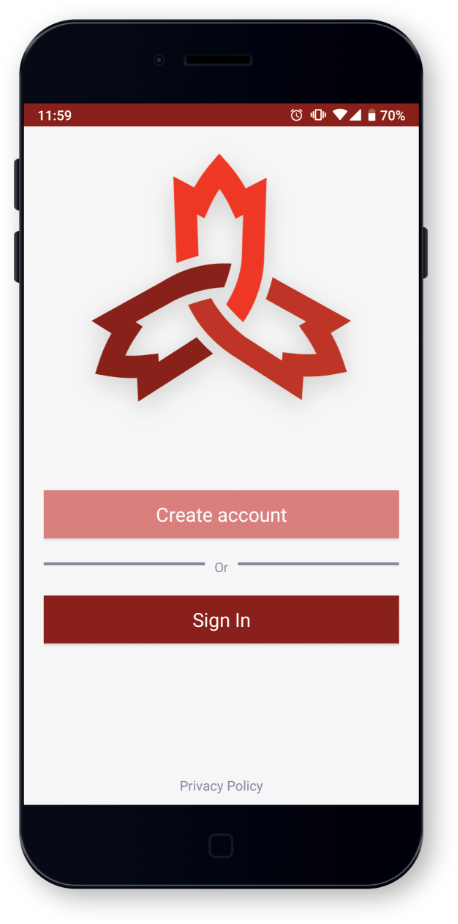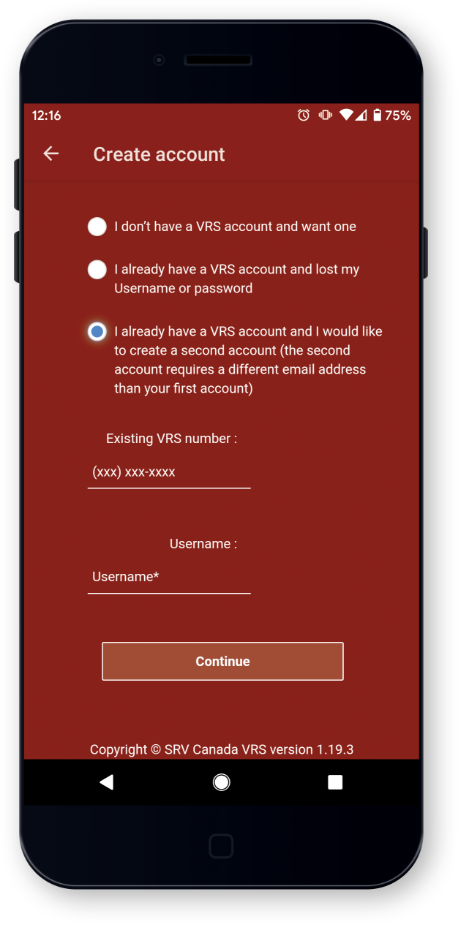 Step 4: Choose, 'I already have a VRS account and I would like to create a second account'
In the next screen you will see three options. Click the 3rd option at the bottom of the list.
Provide your primary VRS account username and
10-digit number in the space provided.
Step 5: Complete your VRS work account registration
You will be asked to provide your personal and work information as well as VRS preferences. Complete the form and click 'Create your Account.'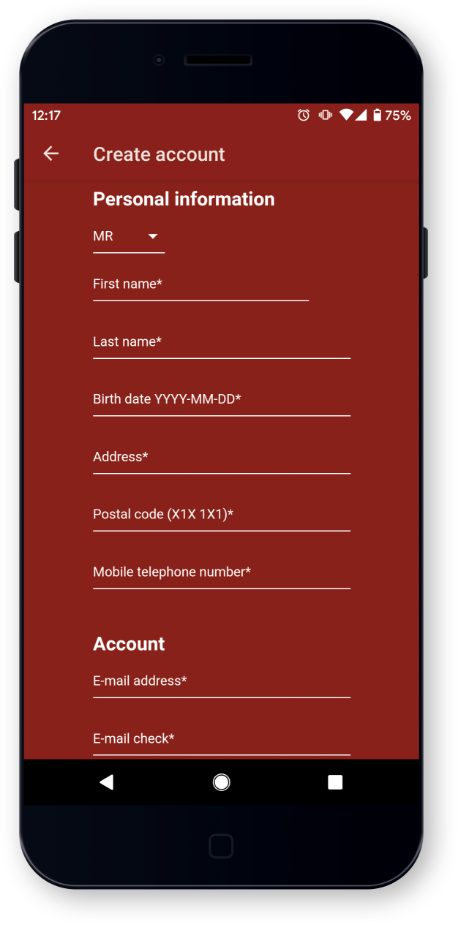 Now make your first call!
Watch this video for tips on how to use Canada VRS to make a call. You can also visit the Canada VRS YouTube channel to learn more about using VRS to the fullest.
Download these useful Canada VRS Cards