SRV Canada VRS unites people!
Good luck at the Games!
Come and meet the Community Outreach Team who will provide information and technical support about Canada Video Relay Service at the banquet night.
Come to our booth to:
Get a VRS number
Share your feedback on Canada VRS
Learn more about Canada VRS and how it works
Ask questions, and get technical support
Location: Hôtels Gouverneur Montréal
Address: 1415 St-Hubert, Montreal, QC H2L 3Y9
Date & Time: Friday, August 23 from 6:30 p.m. to 11 p.m.
Contact: jeux.sourds55@gmail.comCommunity Outreach Team:
Johanne Lauzon, Community Outreach Specialist
Jennifer Manning, Customer Service RepresentativeIf you plan to set up a new account or have questions concerning your account or app, please bring your data network supported devices (any smartphone, tablet and/or laptop with your own data plan).
Hosted by: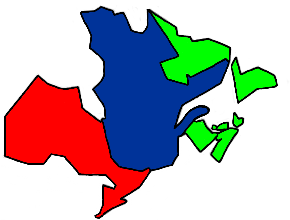 Eastern Canada Deaf 55+ Games
Website: https://www.jsec2019.org/



Metropolitan Montreal Deaf Community Center