SRV Canada VRS unites people!Come and meet SRV Canada VRS' Community Relations Specialist, Pamela Witcher, Youth Outreach Specialist, Caci Clarke, and Customer Service Representatives who will be available to help you with registration and answer your technical questions.
Do you know that children and youth under the age of majority can register for a VRS number?
Come to the SRV Canada VRS' display booth and workshop to:
Share your perspective on how SRV Canada VRS has helped to create new opportunities, connections, and conversations
Learn more about SRV Canada VRS and how it works
Register for the service, ask questions, and obtain help from the Customer Service Representatives
Moncton, NB
Date: Thursday, October 12th, 2017
Time: 6:30 – 8:30 p.m.
Location: NBCC Room B2020
Address: 1234 Mountain Rd.
Contact: Leanne Gallant community@south-eastdeaf.com
Saint John, NB
Date: Friday, October 13th, 2017
Time: 6:30 – 8:30 p.m.
Location: Nick Nicolle Community Centre (NNCC)
Address: 85 Durham St.
Contact: Wanda Berrette wanda.sjdhhs@nb.aibn.com
Fredericton, NB
Date: Saturday, October 14th, 2017
Time: 1 – 3 p.m.
Location: Royal Canadian Legion Branch # 4
Address: 199 Queen St.
Contact: Chrissy Montgomery chrissy.ftonworks@nb.aibn.com
The workshops are offered in American Sign Language.
They are FREE of charge and everyone is welcome to attend!
Refreshments served.
Sponsors: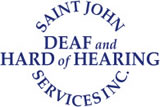 http://www.south-eastdeaf.com/
Fun Facts
Do you know that the New Brunswick Deaf community uses American Sign Language and Maritimes Sign Language and there is a Langue des signes québécoise community in the Northern part of NB?
Do you know that there is a website showing Atlantic city names in ASL and MSL, click here to see more.
Pamela Witcher, SRV Canada VRS Community Relations Specialist will be traveling across Canada throughout the year to share thoughts, experiences, and stories of how SRV Canada VRS has empowered our community!