PC Users –
Adobe Flash Will No Longer Be Supported
as of January 12,2021
Adobe will be blocking Flash content as of January 12, 2021, which impacts the old Canada VRS app. Please follow the instructions below for the next steps.
No further action is needed.
We recommend you upgrade and switch to the NEW Canada VRS app.
MAKE NOTE of your USERNAME and PASSWORD!
Follow the link here to download the new Canada VRS app from the Microsoft store.
If you cannot upgrade to Windows 10, you can continue to use the old Canada VRS app at least until the end of 2022. However, we recommend that you take these steps.
MAKE NOTE of your USERNAME and PASSWORD!
Uninstall Flash Player from your computer.

Use the Windows Settings>Apps
Find Adobe Flash
Click on it
Select Uninstall

Restart your VRS app and follow the instructions on the screen, shown below:

Launch the VRS application: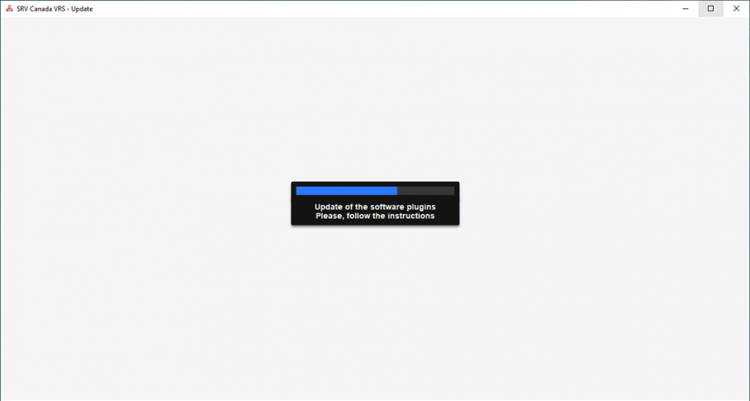 Confirm the installation of the new program by clicking "Yes".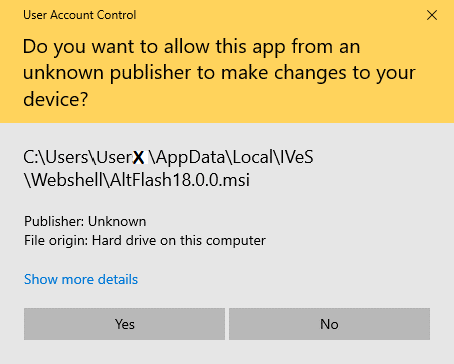 When the installation is complete, the login screen will be displayed. If you were logged in before, you should remain logged in. Still keep a note of your username and password just in case.