Install the right Canada VRS app for your device
Choose from the links below to download the appropriate Canada VRS app for the device you are planning to use.
Visit the App Store (click on the App Store icon on your desktop) and search for 'Canada VRS'.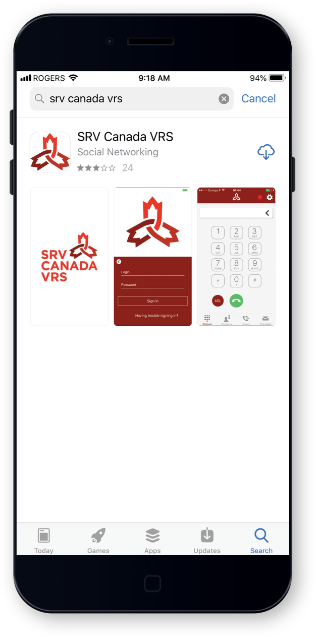 Once you locate the app, tap "Get" and the app will automatically download to your device.
Open the Canada VRS app on your device.
You are now ready to begin the registration process.