Don't miss a VRS call with Blynclights!
The Embrava Blynclights are easy-to-use devices that flash when you are receiving a Canada VRS call. They also let people near you know when you are available for a VRS call. The lights connect easily to your PC or Mac computer and allows you to choose from several blinking colours.
To learn more about Embrava Blynclights, explore the User Guides and to make a purchase, visit Amazon.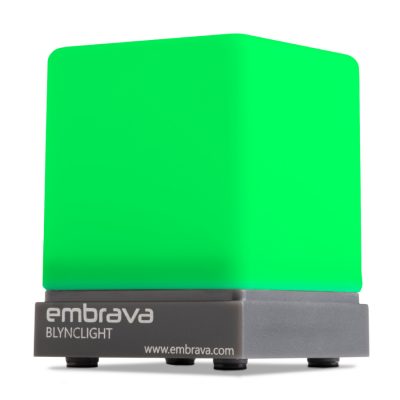 Embrava is a registered trademark of Embrava Pty Ltd registered in the U.S. and other countries.