Access customer service with Live Chat using your PC or Mac.
Live Chat is available on desktop versions of Chrome and Firefox on Windows, and Safari and Waterfox on Mac. It is not available on mobile.
Please note: Live Chat is only available during customer service hours.
1
Visit the Customer Service page and locate the Live Chat button in the lower right-hand corner.​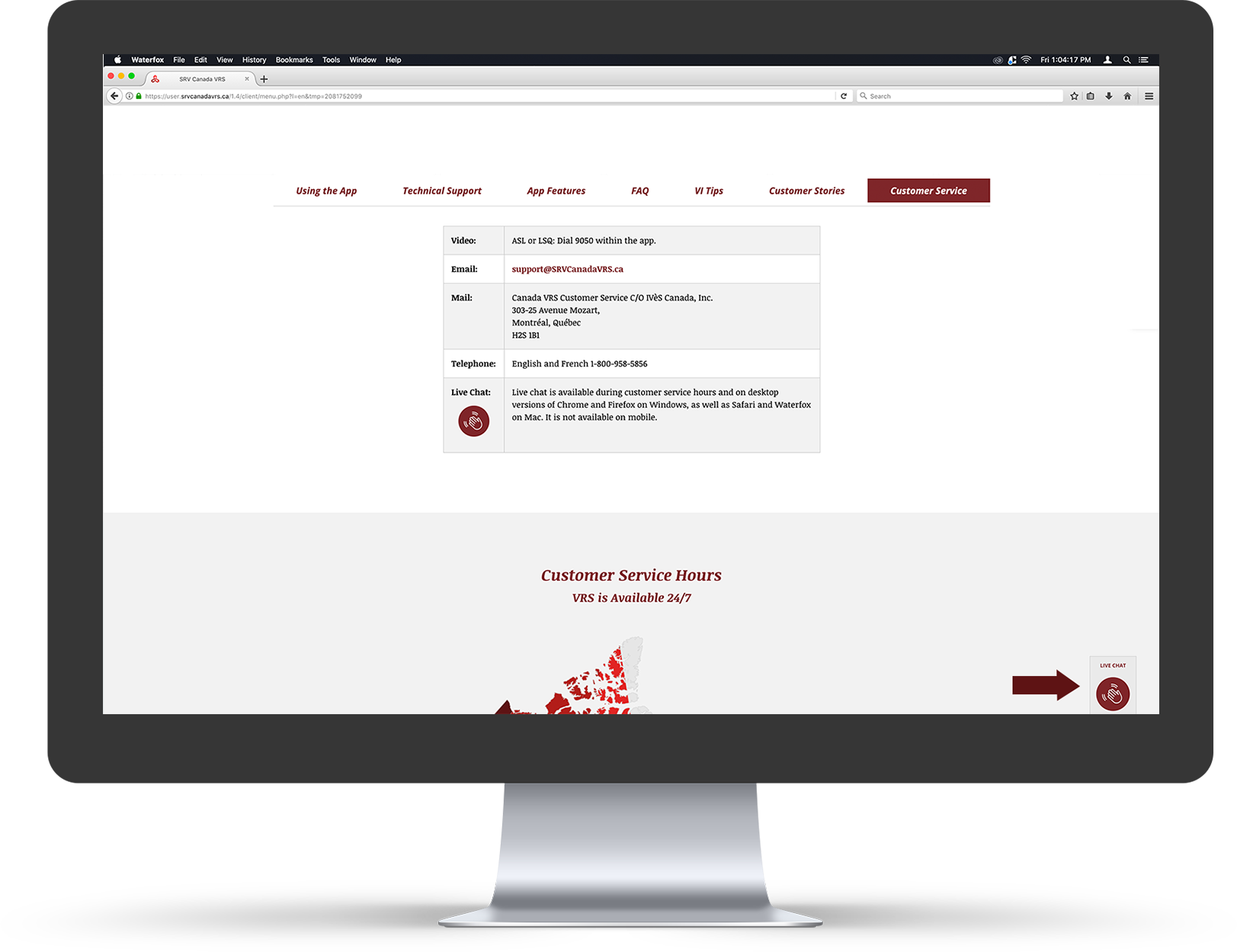 2
Click on the Live Chat button. You will be taken to a page where you can select either video or text to communicate with a Canada VRS Customer Service Representative.