SRV Canada VRS unites people!
Come and meet the Community Outreach Team who will provide information and technical support about Canada Video Relay Service.
Come to our booth to:
Get a new VRS number
Share your feedback on Canada VRS
Learn more about Canada VRS and how it works
Ask questions, and get technical support
Saturday, September 14thLocation: DoubleTree by Hilton Hotel
Address: 1975 Broad Street, Regina SK, S4P 1Y2Time: 5:00 PM to 12:00 AM
Contact Person: Patti Spicer, patti@sdhhs.comCommunity Outreach Team:
Bree Sproule and Keanan Toews, Community Outreach Specialists
If you plan to set up a new account or have questions concerning your account or app, please bring your data network supported devices (any smartphone, tablet and/or laptop with your own data plan).
Hosted by: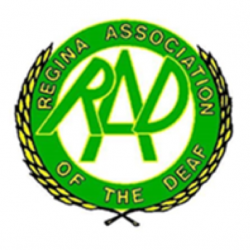 In partnership with: