Canada VRS Personal Account
Register for your personal Canada
VRS account in 5 easy steps.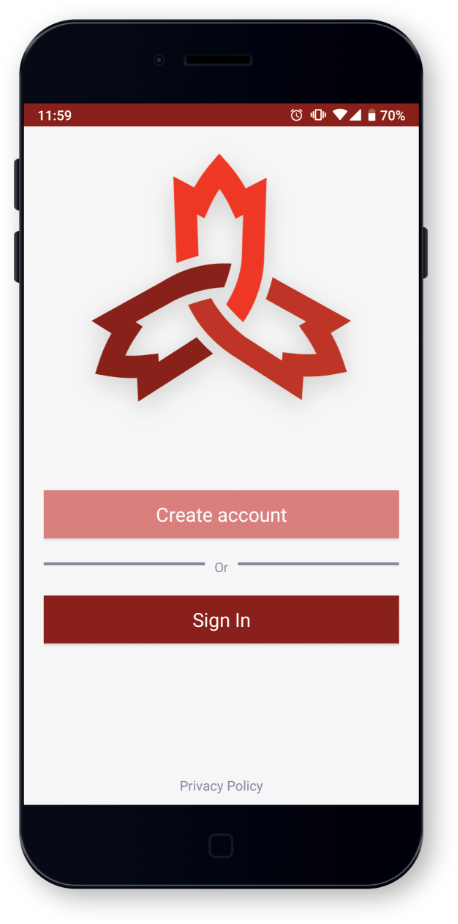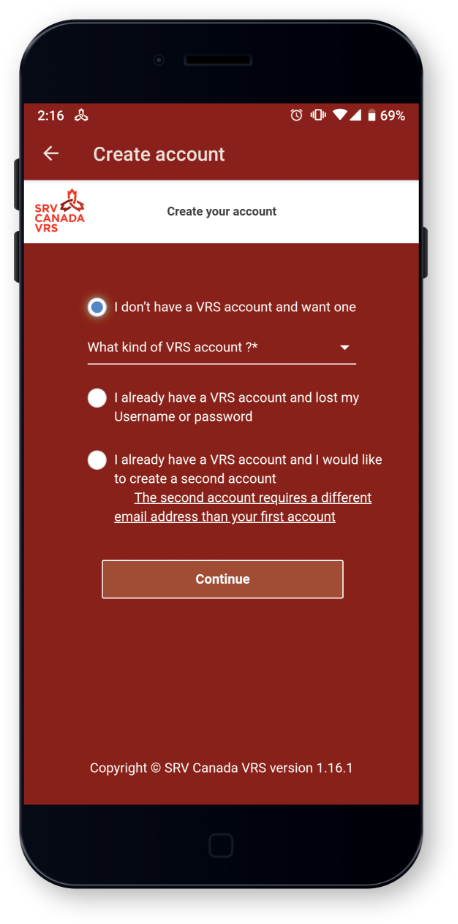 Step 2: Create your Account
Once the Canada VRS app is installed on your device, open it. You will see a login page with 2 options: 'Create your Account' and 'Sign In'.
Select 'Create your Account.' You will then be directed to a registration form, where you will need to provide personal information such as your contact details and VRS preferences.
Step 3: Read and Agree to the CAV User Agreement
The CAV User Agreement outlines terms and conditions for using VRS including privacy and security policies. You must read and accept the CAV User Agreement before creating your VRS account.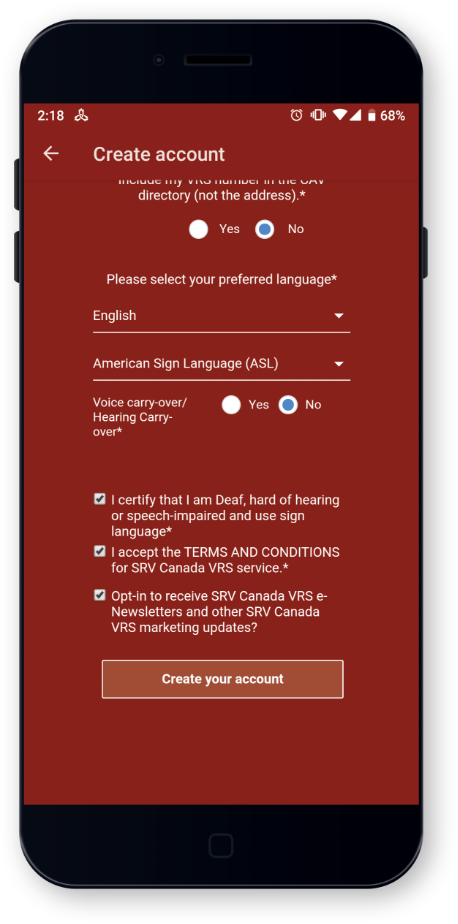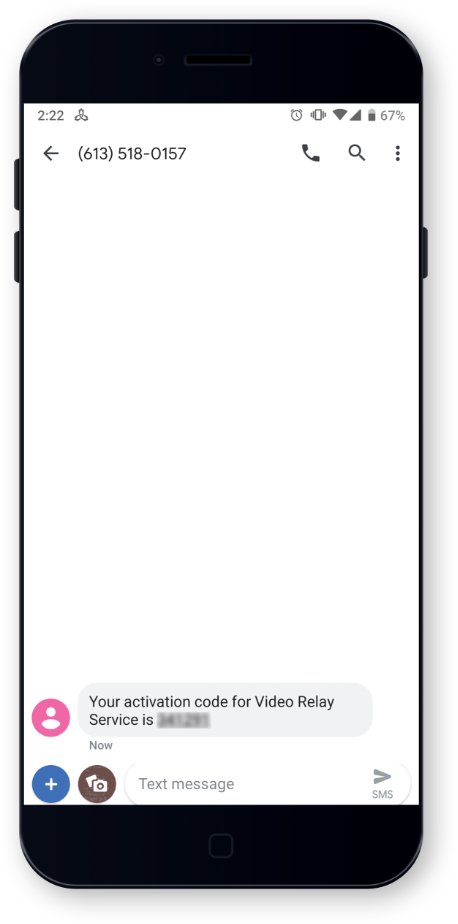 Step 4: Verify that you are the person who will be using your VRS account.
As a security measure, Canada VRS will verify that it is you who is using your name and information to register for a VRS account.
Once you have completed the registration process, you will receive a text message on the cell phone number you used for your registration. Insert the code in the registration form and complete the registration process.
Step 5: Receive Your VRS 10-Digit Number via Email
Within one business day, you will receive your VRS 10-digit number via the email address you provided. This is the number you will use to make and receive Canada VRS calls.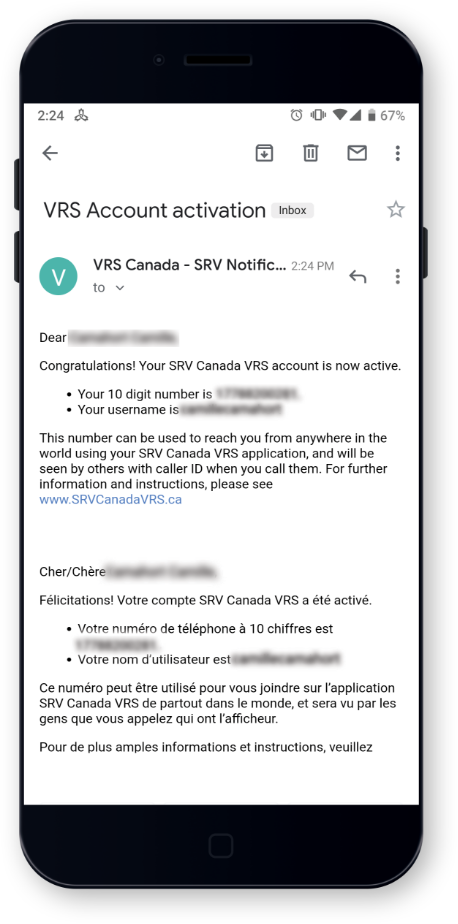 Now make your first call!
Watch this video for tips on how to use Canada VRS to make a call. You can also visit the Canada VRS YouTube channel to learn more about using VRS to the fullest.
Download these useful Canada VRS Cards